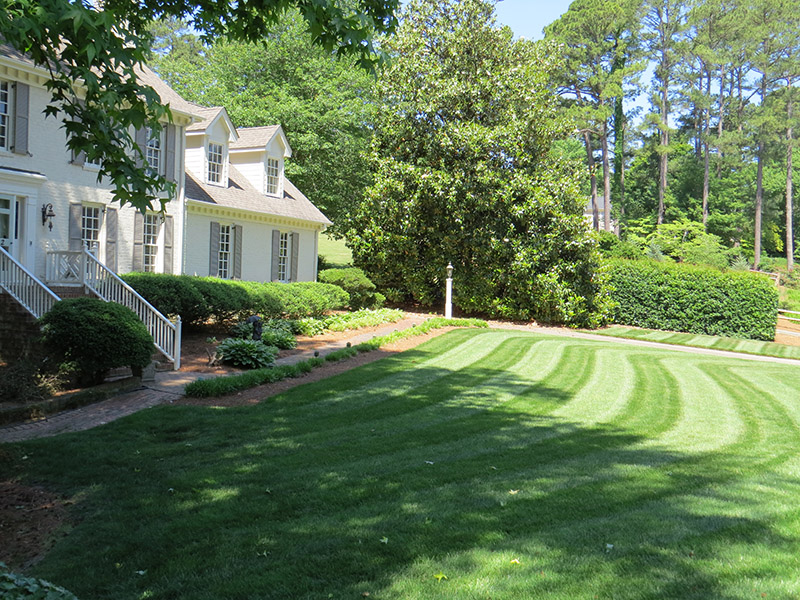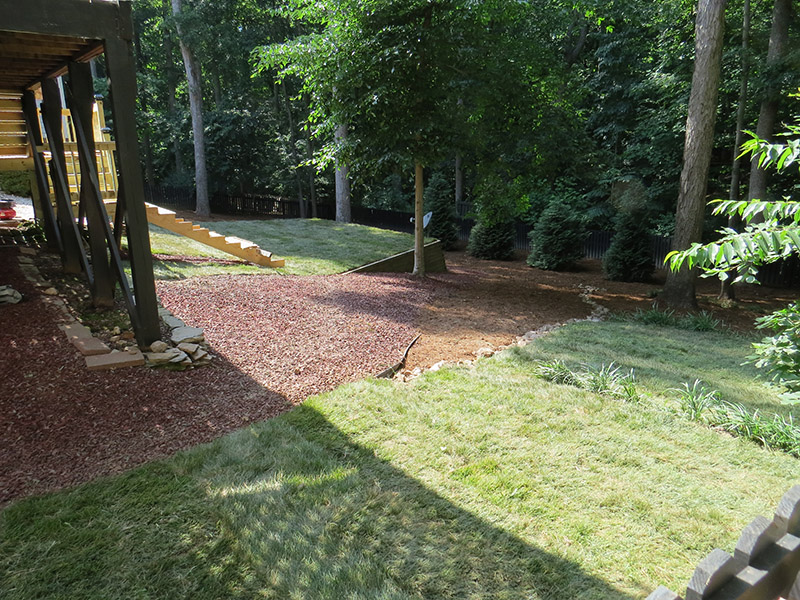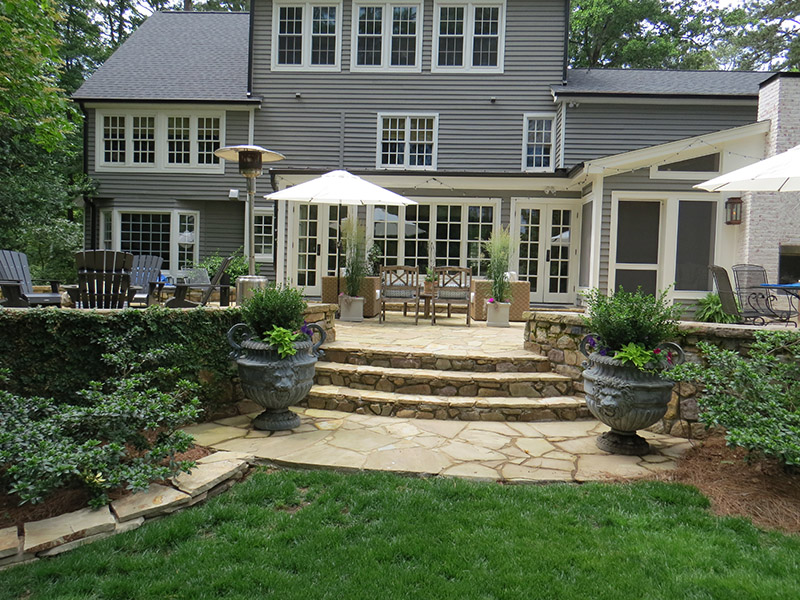 Hardscaping
We design & build unique hardscapes including stone patios, retaining walls, outdoor fireplaces, grill stations, ponds, fire pits and more.
We'll change your yard into a beautiful landscape!
Read what our customers are saying
"Sam's grandmother lives across the street and one summer day several years ago, Sam pulled up with a mower on a trailer. My lawn service had once again left me with high grass and I needed help. Since then, Sam has mowed the lawn, as well as cutting and trimming trees, clipping hedges, weeding, chopping, controlling ivy and bamboo, and anything else necessary to keep the yard looking great. I recommended him to a friend who loved Sam's work and said, "you know he's getting a degree in agriculture/ turf grass management at State." Figures. Sam does great work and will make you happy on service and price."
"Wingnut Yard Maintenance has been great to work with. I have used Wingnut personally and recommended Wingnut to my clients for the last 7 years. My clients are always pleased with Wingnuts work. They are prompt, perform top quality work, and competitively priced."
"I have always been very impressed with your honesty and dependability. It is a pleasure working with a young entrepreneur like you that I can trust to get the job done at a very fair price."
"I have used Sam Davis in my real estate business for the past 4 years. With nearly 20 years of selling real estate in the Triangle, I have employed many landscape companies & lawn maintenance individuals. Sam far exceeds mine and my clients expectations. From an extreme 'clean up' to weekly lawn maintenance, Sam does an exceptional job. Sam is reliable, dependable, conscientious and honest. I cannot think of anyone who I have referred to Sam that was not completely happy with his services and professionalism. I recommend Sam highly for level of landscaping/lawn care needs."
"Sam Davis and his company Wingnut, have been taking care of my yard with their menu of services for about two years now. They are dependable, reasonably priced and do a great job. I recommend them on a regular basis to my friends and customers"
"Several years ago we moved out of Raleigh for 2 years and the people renting our house did absolutely no maintenance the entire time. We have almost a 3/4 acre lot and 10 years of meticulous planting was completely overgrown in that short time. With Sam's help we were able to get it back in top shape in a few months. Sam is knowledgeable, dependable and fair. I would highly recommend his services to anyone and would welcome people to come see the work he has done for us."
"Sam Davis has worked as my landscape manager over the past several years and has always been polite and punctual - rare qualities these days in the work force. He never fails to be helpful with knowledgeable advice and willing to chip in with the extra project here and there charging only a minimal fee. I couldn't recommend him more highly."
"Sam is very conscientious concerning his work and always makes it right. He is very easy to deal with, very respectful and runs his business in a professional manner. I would recommend Sam for any yard maintenance needs."
"A well-manicured lawn with edged curbs and neatly pruned trees is always the end result after a visit from Sam and his crew. I am so impressed with his calls to confirm an appointment or to assess current conditions to change our original plans - he's always thinking ahead to make our yard better. I'm a very satisfied customer!"
Ready to get started? Complete the following form.